It is hard to believe that is it that time of the year again.  One day only Cyber Monday shop the best deals here.  Shop from our stores to our partners and you are sure to find something great and unique.  Don't be embarrassed about buying the same gift as someone else - an awkward moment.
Rockin Docks Deluxephotos - originals 
Pixels - It's our once-a-year wall art sale!  25% Off all wall art!  Shop for canvas prints, framed prints, tapestries, and more from independent artists all over the world. 
Celebrate Society6 Cyber Monday Sale: Up to 50% Off + Free Shipping on Everything - ends Tonight at Midnight PT! (Some Exclusions Apply) - Every purchase pays an artist small but huge.
Find our originals and the best deals on Zazzle with Cyber Monday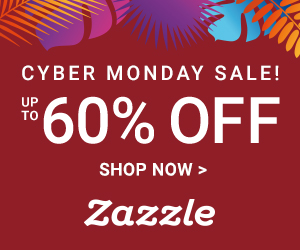 Zazzle deals that continues all week with Cyber Week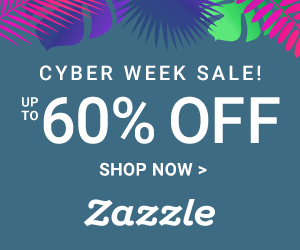 Amazon Cyber Monday Deals Kindle Bundles
Buy and Save
Know your genes. Own your health. Learn how genetics can influence your chances of developing certain health conditions. Find out if you're a carrier for certain inherited conditions. Like with the popular 23andme Save $100 today.
Give Flowers Arrangements or Gift Baskets for any occasion -
Save Money & Order Now
Launched in 2008, Eleonorabonucci.com has seen significant growth in the fashion retail industry since then.
Currently, the luxury Italian retailer offers more than 150 Italian and international designer collections such as Alberta Ferretti, Alexander Wang, Brunello Cucinelli, Dsquared, Giuseppe Zanotti, Isabel Marant, Stella McCartney, Givenchy, Jimmy Choo, Saint Laurent, Moschino, Salvatore Ferragamo, and Versace.
Eleonora Bonucci aims at delivering an outstanding shopping experience by providing the latest high-end fashion along with excellent customer service both online and in-store.
Shop FewModa for Holiday Gifts and Attire
Geekbuying is an online e-commerce company specialized in multi-category products, including smartphones, tablets, TV boxes, consumer electronics, car, and computer accessories, action cameras, apple, & Samsung accessories, RC hobbies & Toys, Virtual Reality, wearable devices, security system, and smart home gadgets.
Thanks to the ES and DE warehouses, you could enjoy the cross-border online shopping just at home.
For the Artist, Photographer takes Photography, Lightroom, and Photoshop training to the next level.  Discover Kelbyone Cyber Blowout Savings.
A KelbyOne membership goes beyond the virtual classroom with our collection of educational resources including magazines, toolkits and more.
Ho Ho Holiday Deals Days 22 Days to Shop and Seasonal Savings!
Littman Jewelers Daily Deals online
Lovelywholesale is a professional online clothing store
They supply all types of fashionable clothing, shoes, jewels, sexy lingeries, and other accessories. You'll find many products offered at incredible prices.
Don't miss out NORDSTROM The North Face CYBER Sale in stores and online
Get Engaged this Holiday
with Gabriel & Co. Shop the Fine Collection.
Rosewe Cyber Monday Shop Now Outrageous Deals
Zaful Crazy Shopping Holiday - Savings Guide
Drop Everything for Walmart Cyber Week Deals going on NOW
Thank you for shopping, hope you found something great.

Until next time...

This post contains affiliate links, which means I may receive a commission if you click on a link and purchase something. Small but huge.

ROCKIN DOCKS (Deluxephotos Division of Deluxecontractorforms.com) BORN AND RAISED IN MICHIGAN DESIGNER AND PHOTOGRAPHER SELLS ON ZAZZLE, SOCIETY6, FINE ART AMERICA & ARTSADD STORES Amazon, Oberlo, Shopstyle Sales Associate who receives a small referral for clicks or shopping to website.
Deluxeforms on Zazzle www.zazzle.com/deluxeforms or
Deluxephotos on Zazzle www.zazzle.deluxephotos or https://www.rockindocks.com/zazzle.html
Deluxephotos on Society6 society6.com/deluxephotos or www.rockindocks.com/deluxephotos_society6.html
Deluxephotos on Artsadd artsadd.com/store/deluxephotos or www.rockindocks.com/artsadd.html
Deluxephotos on Fine Art America rockin-docks.pixels.com or www.rockindocks.com/pixels.html
Deluxephotos on Shopify rockindocksdeluxephotos
Disclosure: Thank you to "Brand Partner" for sponsoring today's post.