Did you know that Disney brand is on Zazzle?  No matter if you love Mickey & Friends, Dory, Frozen, Winnie the Pooh, The Muppets, or Disney Princess, you'll find them right there.  Shop all kinds off t-shirts, mugs, cases, invitations, banners, bags and so much more.  Warning overload on Disney products. Perfect for birthdays, holidays, parties and more.  Personalize your own.
New Arrivals Leggings
Zazzle's Editor's Top 3 Pick's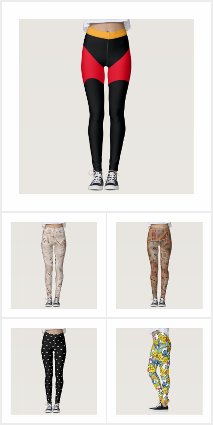 So cute which one will you buy?  
Until next time... Remember
"Be Smart Save Money Shop Online"
Support a Online Store small but huge 
ROCKIN DOCKS (Deluxephotos Division of Deluxecontractorforms.com)
BORN AND RAISED IN MICHIGAN
DESIGNER AND PHOTOGRAPHER
SELLS ON ZAZZLE, SOCIETY6 & ARTSADD STORES
Deluxeforms on Zazzle
www.zazzle.com/deluxeforms
or www.deluxecontractorforms.com/deluxeforms.html
Deluxephotos on Zazzle
www.zazzle.deluxephotos
or www.deluxecontractorforms.com/deluxephotos.html
Deluxephotos on Society6
society6.com/deluxephotos
or www.deluxecontractorforms.com/deluxephotos_s6.html
Deluxephotos on Artsadd
artsadd.com/store/deluxephotos
or www.deluxecontractorforms.com/deluxephotos_artsadd.html
Deluxephotos on Fine Art America
rockin-docks.pixels.com
or www.deluxecontractorforms.com/deluxephotos_faa.html
Deluxephotos on Shopify
rockindocksdeluxephotos